Let Us Provide Your Poultry and Farming Equipment
At Otto's Farms, we understand the importance of having the right equipment for your poultry and farming needs. We offer a wide range of high-quality equipment to help you maximize your productivity and profitability.
Our Poultry Equipment
Our poultry equipment is designed to meet the needs of all types of poultry farmers, whether you are a small-scale backyard farmer or a large-scale commercial producer. We offer equipment for:
Broiler production
Layer production
Incubation
Hatchery
Processing
Feeding and watering
And more
All of our equipment is made from durable materials and is built to last, so you can be sure you are making a wise investment in your farm.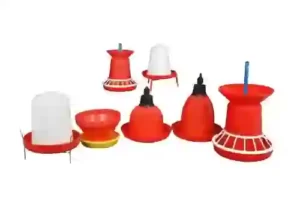 Our Farming Equipment
In addition to poultry equipment, we also offer a range of farming equipment to help you with your other agricultural needs. Our farming equipment includes:
Tractors
Plows
Cultivators
Harvesters
Irrigation systems
And more
We work with top manufacturers to ensure that we offer only the highest quality equipment, so you can trust that you are getting reliable and efficient tools to help you on your farm.
Let Us Help You
At Otto's Farms, we are committed to helping you succeed in your farming endeavours. We understand that finding the right equipment can be overwhelming, and we are here to help. Our knowledgeable staff can help you choose the right equipment for your needs and answer any questions you may have.
External Links
To learn more about the importance of having the right equipment on your farm, check out these helpful resources: