Farming for Sustainable Food Supply at Otto'sFarm
---
Cameroon is a country in West Africa with a population of over 24 million people. Agriculture is the backbone of the economy, providing employment for nearly 70% of the population. Farming has been an integral part of Cameroon's culture and history for centuries, but it has not been able to keep up with the growing demand for food due to population growth and urbanization. As a result, Cameroon is facing an alarming food security issue. To address this issue, Otto'sFarms in Cameroon is turning to sustainable farming practices that can ensure a steady supply of safe and nutritious food while protecting the environment. Sustainable farming methods such as agroforestry, organic farming, integrated pest management and water harvesting are being used by Otto'sFarm in Cameroon to increase food yields while preserving natural resources.
Quality Farming Product at Otto'sFarm
---
You've got questions now.
---
Farmers need access to reliable and up-to-date advice to make the best decisions for their businesses. That's why we offer our call anytime, anywhere service – so that farmers can get the advice they need when and where they need it. With our experienced team of experts, farmers can be sure that they are getting the most accurate and up-to-date information on farming practices and strategies. We understand how important it is for farmers to have access to reliable advice in order to make the best decisions for their business, so we strive to provide them with the resources they need when and where they need them.
Pigs
At our farm, we are proud to raise healthy and happy pigs that produce the highest quality pork meat for sale. We strive to provide our customers with the best possible product, and this is why we take great care in raising our animals. Our pigs are fed a nutritious diet and given plenty of room to roam and exercise. We believe that this makes a difference in the quality of the meat they produce, which is why we offer only the finest pork meat for sale.
Layers
Layer chickens are an important part of the egg production industry. They provide a steady supply of eggs for sale, making them an essential part of the food chain. Layer chickens are kept in specially designed pens and given a balanced diet to ensure that they produce good quality eggs. The eggs produced by layer chickens can be used in many recipes, from omelettes to cakes and even ice cream. With the right care and attention, layer chickens can be a great source of income for farmers looking to raise egg sales.
Palms
Palm oil is a crucial part of our business. We have established a palm tree plantation to make sure that we can produce enough quality palm oil for our customers. Our plantation is managed by experts in the field, ensuring that we can get the highest quality and quantity of palm oil from our trees.
Broilers
At our farm, we specialize in raising Broilers chicken. We take pride in providing the highest quality frozen chicken to our customers. Our chickens are raised with the utmost care and attention to ensure the best possible product. We use only the freshest ingredients and feed our chickens a balanced diet to promote healthy growth and development. We also adhere to strict animal welfare standards, ensuring that all of our birds have ample space and access to fresh air, sunlight, and clean water at all times. Our commitment to quality ensures that you receive a delicious, nutritious product every time you purchase from us.
You've got questions now.
---
Contact Us, We are Ready to Help
About Us at Otto'sFarm
The Pride of Farming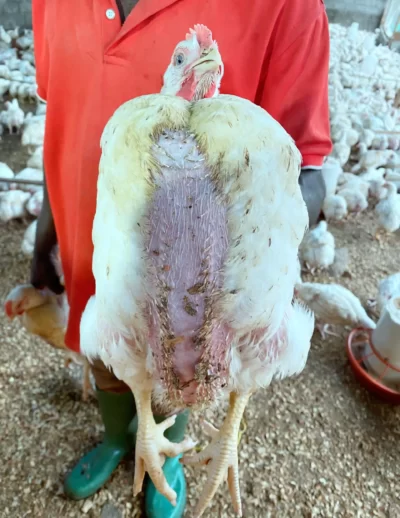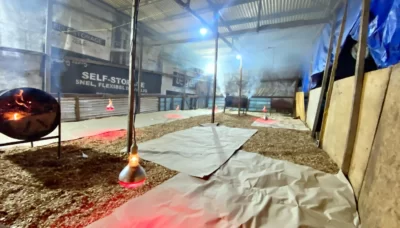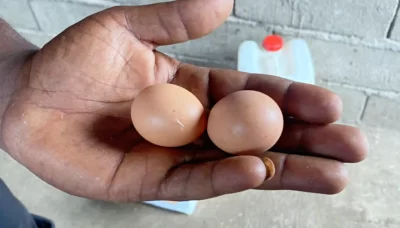 About Us
Welcome to Otto's Farm! We are a family-run farm located in the heart of the Southwest Region of Cameroon. We specialize in raising broiler chickens, layer chickens, pigs, goats and snails. At Otto's Farm, we take great pride in providing our customers with high-quality products that are ethically sourced and sustainably produced. Our team of experienced farmers use traditional farming methods to ensure that our animals are healthy and well cared for. We strive to provide our customers with a superior product at an affordable price. We invite you to explore our website and learn more about us at Otto's Farm. Thank you for your interest in supporting local farms like ours!
do you need fresh and healthy meat?
---
Some Nice Words
Chop Drink

I'm amazed at the quality of the frozen chicken products, My own customers all agree that our frozen chicken is delicious, fresh, and of the highest quality. I hope that you too will experience the same satisfaction when you purchase our products!

Fini Hotel Limbe

We at Fini hotel have been working with Otto'sFarm for some period of time and their services have been the best, they provide the best product at the best affordable price.

48 Species

They have been my major Supplier of chicken I recommended them. enjoy delicious and healthy meals without spending a lot of time in the kitchen. Many people have discovered the convenience and health benefits of their chicken.
Welcome to Otto's Farms Video
Check Out Video get Important Information About Our Farm
---
If you want to learn more about Otto's Farms and our products, then be sure to check out our YouTube channel. With videos covering topics such as farming practices, product reviews, and customer testimonials, you'll get all the important information you need to make an informed decision about whether or not Otto's Farms is right for you. Whether it's learning how our products are made or what customers think of them, Otto's Farms YouTube channel has something for everyone. So be sure to check it out today!
---
Our Recent News
From Our Blog
Understanding CEVA NDK: A Comprehensive Guide to Avian Health Introduction   CEVA NDK, In the world of poultry farming, health is of paramount importance. Every…

Read More

Understanding Dwarf Fortress Farming To understand Dwarf Fortress farming with What is Dwarf Fortress Farming? and How to Start Farming in Dwarf Fortress as solution.…

Read More
---
Our Recent News
From Twitter Feed